Frontier Gasoline
Gilbert & Barker 96C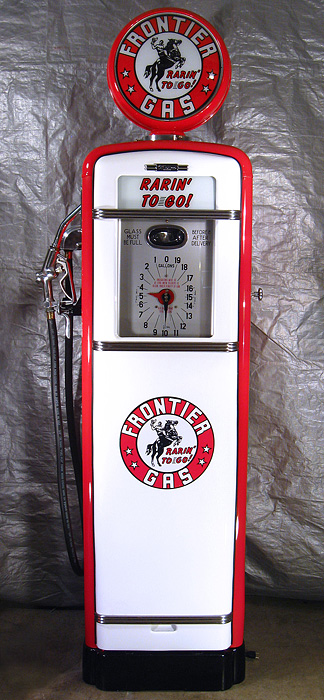 The Gilbert and Barker 96C was only manufactured for a single year; 1938. It was one of the last models of clockface pumps to be manufactured. The computer pumps that replaced them were more practical, but were never quite as stylish as these old designs.
Frontier Gas was a Denver based oil company that's no longer in business. They were affiliated with Husky Oil and Beeline gas.
| | |
| --- | --- |
| Restoration: | 2012 |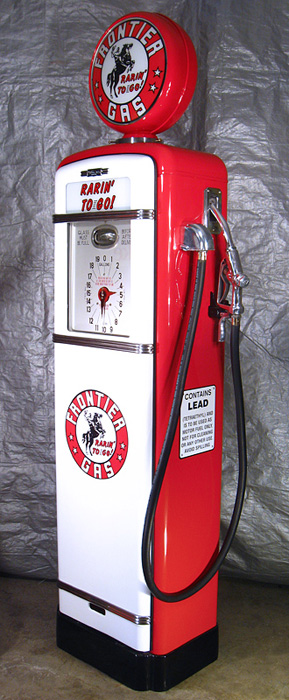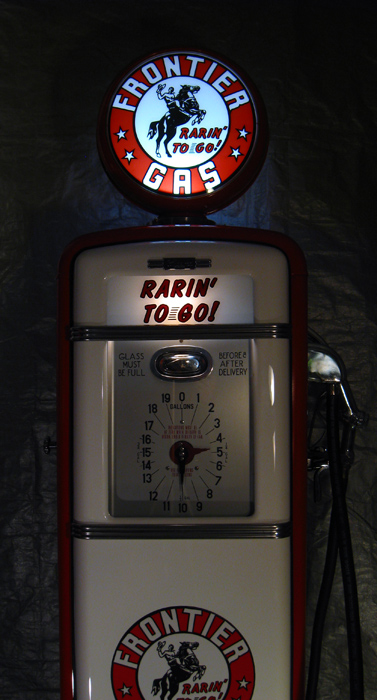 Return to the Gasoline Pumps
Back To The Photoshoot Index