Current Unfinished Inventory
---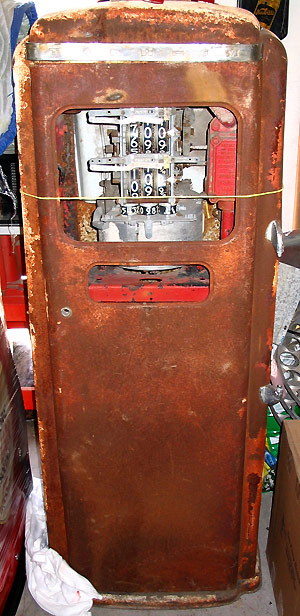 Tokheim 300
Tokheim 300s were manufactured between 1955 and 1960. This particular pump was installed on a farm near Limon, Colorado, and spent most of its life there before coming into our possession.
In restoration this pump may become any style of pump. If you are interested in it, we can tailor the design to your ideas and specifications.
This gas pump is 5' tall without a globe, 6.5' tall with one.